Shape Future of Taiwan Offshore Wind – Offshore Wind Database
BSMI offshore wind database features existing data and scientific research accomplishment on geology, earthquake, meteorology, and marine biology of the Taiwan water, collected from relevant governmental administrations.
Highlights
Besides a conventional keyword query function, the database is highlighted with its interactive query feature. The interactive query function enables users to use programing language (e.g., python or R) to "communicate with" arbitrarily chosen datasets for a particular purpose, such as generate statistical quantities, identify or filter extreme or odd values. Therefore, the database can serve as a platform for input data acquiring, program compiling and solving, and results display.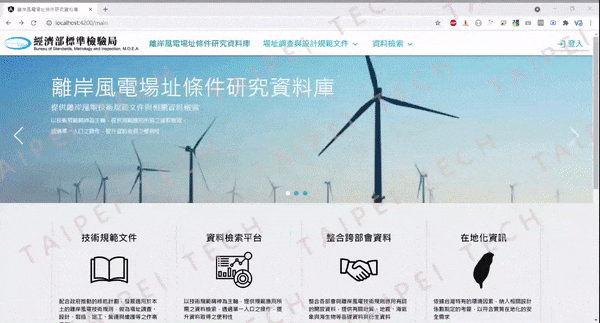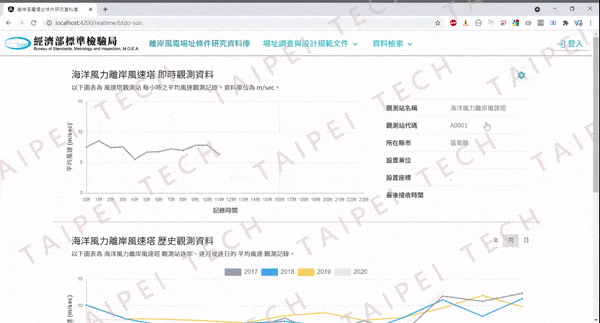 Prospects
The advanced and well-structured database system offers advanced functionalities for data modeling, diverse data type support, data integration, query languages, system expansion, etc. Expectantly, a growing information database can be used as a practical tool for offshore wind project design and verification.